Lovely
Lovely room. Pool area is fabulous and the lifeguard is very helpful. Restaurant is excellent.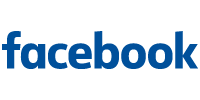 Anita Turner
- Couples holiday
15-09-2019
First Time To Sicily
First I am of Italian decent NYC born and raised and can't speak s word of Italian. We stayed here for 6 nights. This hotel was amazing don't believe all the nonsense you hear about European hotels not meeting USA expectations because this one certainly did and exceeded them.The employees at the front desk especially Micaela were amazing, and I apologize for not remembering the others ladies who worked with her as they were all amazing. And no problem communicating as I said I do not speak any Italian.First I booked this hotel through their website a series of emails and it went smoother than working with a travel agent. I also booked my airport transfer through them via email and it went without a hiccup. I can honestly say that this is one on the most friendly and professional group of people I have dealt with in my 40 years of travel. I also want to say whatever they recommended was above my expectations.We had two rooms 516 ocean view with balcony and 518 which also had a side view of the ocean but a smaller balcony. Rooms were immaculately kept each day cleaned thoroughly as you could eat off the floor and each night they would replace any towels again if needed and turn frown the bed. Both rooms had a refrigerator, safe, iron, hair dryer, robes and slippers plenty of closet and storage space and flat screen TVs.Breakfast was a choice of buffet included with the room or ala cart. Buffet had lettuce and tomatoes, meats and cheeses numerous breads, scrambled eggs, bacon, second meat and a vegetable, hard boiled eggs and Hans and jellies. In addition fresh fruit, cereals , granola, yogurt, assorted juices, and a multitude of sweets different every day. You can get coffee anyway you like it and Prosecco and bottled water both still and sparkling served at breakfast. Unless you get a meal plan, which we didn't except for breakfast, lunch and dinner was served either inside or outside and ala Carte unless you get a meal plan. We ate lunch once and dinner there twice. Service better than most ny restaurants and never rushed through a meal and the food was exceptional. They also have late night room service which we never used.The pool was spotless, towels provided at no charge, plenty of lounge chairs and a pool bar with a snack menu beers wine and mixed drinks.Free shuttle service is provided during the day from and to the hotel and town, but not at night, you either had to walk or taxi since I have bad knees we chose taxi which wax 10 Euros including tip as tips are included in Neal's and beverage purchases.Anything at the hotel, food drinks can be charged to your room as well as excursions. I am not a scheduled type of person, so we would decide the day before or day of and the hotel accommodated us.We took an excursion to one of the beach clubs that they are affiliated with. The one we chose was 20 euros each.0, which included shuttle to and back, beach chairs , towels, use of pool and complementary drink or bottle of water.We also booked a wine tasting with lunch to mount Etna that was just as good as Napa or Tuscany. The tour we elected did not include transportation as I did not want that.Bottom line would go back there in a heartbeat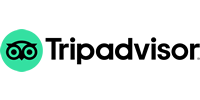 Frank LaMagna
- Family holiday
13-09-2019
Very good
The food here is outstanding. The terrace is beautiful and no need to go to town to dine from here. Hourly shuttle if you want. Or walk the pretty walk back downhill about 15 mins.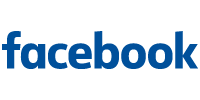 Pene Milne
- Couples holiday
12-09-2019
Classic Hotel for Andrea Bocelli performance
Marvellous setting, wonderful staff. Rooms excellent. A special thank you to Michaela at reception, you have a super member of staff with her. Dario and his partner were amazing at the pool bar, very attentive and made our pool time memorable. Breakfast was amazing, far too many choices, all beautifully displayed. The terrace for breakfast was an excellent start to each day, all staff superb. The pianist in the evenings added to the delight of sipping an Aperol Spritz. Shuttle bus to and from city centre regularly throughout the day/evening.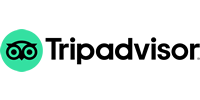 Lynn_and_Ray_11
- Couples holiday
04-09-2019
Honeymoon of dreams!
We spent fantastic 7 nights in the most beautiful place on Earth! Totally in love with Taormina and Sicily, couldn't have wished to pick a better place for a honeymoon. This hotel was cherry on the cake, we didn't want to leave! Everything was absolutely perfect - very polite and attentive staff, delicious food, stunning room and relaxing pool area. Thank you so much for having us, would love to visit again!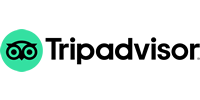 Daria ap
- Couples holiday
03-09-2019
Outstanding Luxury Hotel
My wife and I have just returned from a truly relaxing holiday being pampered in the Grand Hotel SAN Pietro From my original telephone call to Francesca on the front desk to clarify the hotel facilities to our final check out - the front desk team were really did everything possible to ensure our stay was perfect. We had a Deluxe room with large balcony and full sea view - quality decor extremely clean very comfy bed - very quiet . The dining experience was exceptional. The food was absolutely delicious and of a very high quality. The chef is clearly very talented. They have their own bakery producing an eclectic array of breads and patisserie I would also recognise the restaurant staff.. Gino the restaurant manager deserves a special mention. His attention to detail and customer service is unrivalled. He would suggest food selections and wie as well as take time to get to know guests Breakfast is a wonderful buffet - fresh breads and pastries , cold meats and cheeses , yoghurts as well as fruit and hot food. Bespoke coffees personally made. Eating al fresco every morning lunch and evening . Piero Benigni, the manager is always on hand to support staff and guests to ensure that the high standards are maintained. We had a perfect holiday and would thoroughly recommend the Grand Hotel San Pietro in Taormina in Sicily as an ideal luxury hotel for a well deserved relaxing vacation. Thank you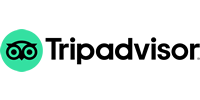 Jfww
- Couples holiday
03-09-2019
Amazing
I cannot begin to explain how I feel for this classic hotel. It is quite the gem ! Our family was there for 8 days and we left with a bigger family. Reminds me of classic , laid back elegance 💕Raphaelle, Gino,Nino, Dario, Meekayla , Chinzia , Francesca and the whole staff treated us like family. I will never forget my times spent at this fantastico resort. Until next time. Arrivaderic Taormina and San Pietro 🥂🥂🥂🥂🥂🥂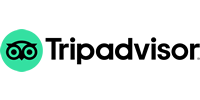 schpootz01
- Family holiday
01-09-2019
Dream morning breakfast view to start any adventure
Great location to start your summer vacation. By entering the room in the evening we viewed moon shadow over the sea which was very inviting during drinking Prosecco kind treat by hotel. In the morning we were blown away with amazing view to the turquoise sea from the restaurant terrace where you are served delicious tasty Italian breakfast with coffee of your choice. From this location city Taormina is reachable in 15 min by foot, surrounding of the city is also appealing. We didn't follow hotel offers for beaches in Taormina as they looked too crowded and not so intimidating to spend day at the beach. The first day experience thought us to go little bit in exploration and we found great lido beach next to Messina city which is one hour drive from the hotel location. Anyhow we had great time and rest in this hotel for 4 nights and we would recommend it to anyone who likes nice landscape next to the sea with gorgeous taste of vine and Italian cuisine. Way to go! Thank you for having us.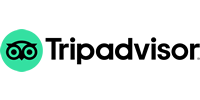 ivankos7543
- Couples holiday
01-08-2019
Good
Excellent views. Great pool. Reception staff were excellent and very friendly.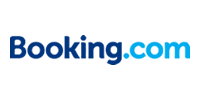 Arthur
- Couples holiday
27-06-2019
Fantastic
Fantastic location and just a really nice place for a relaxing break. Some reviews are a bit mean f you ask me! I really like this place it's very pleasant and the sfaff could not do enough for me as others have already said.The only real way to discover somewhere is to visit yourself and I would say that there is no reason to not stay here.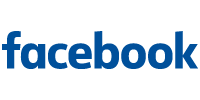 Glen Matthews
- Couples holiday
01-09-2017